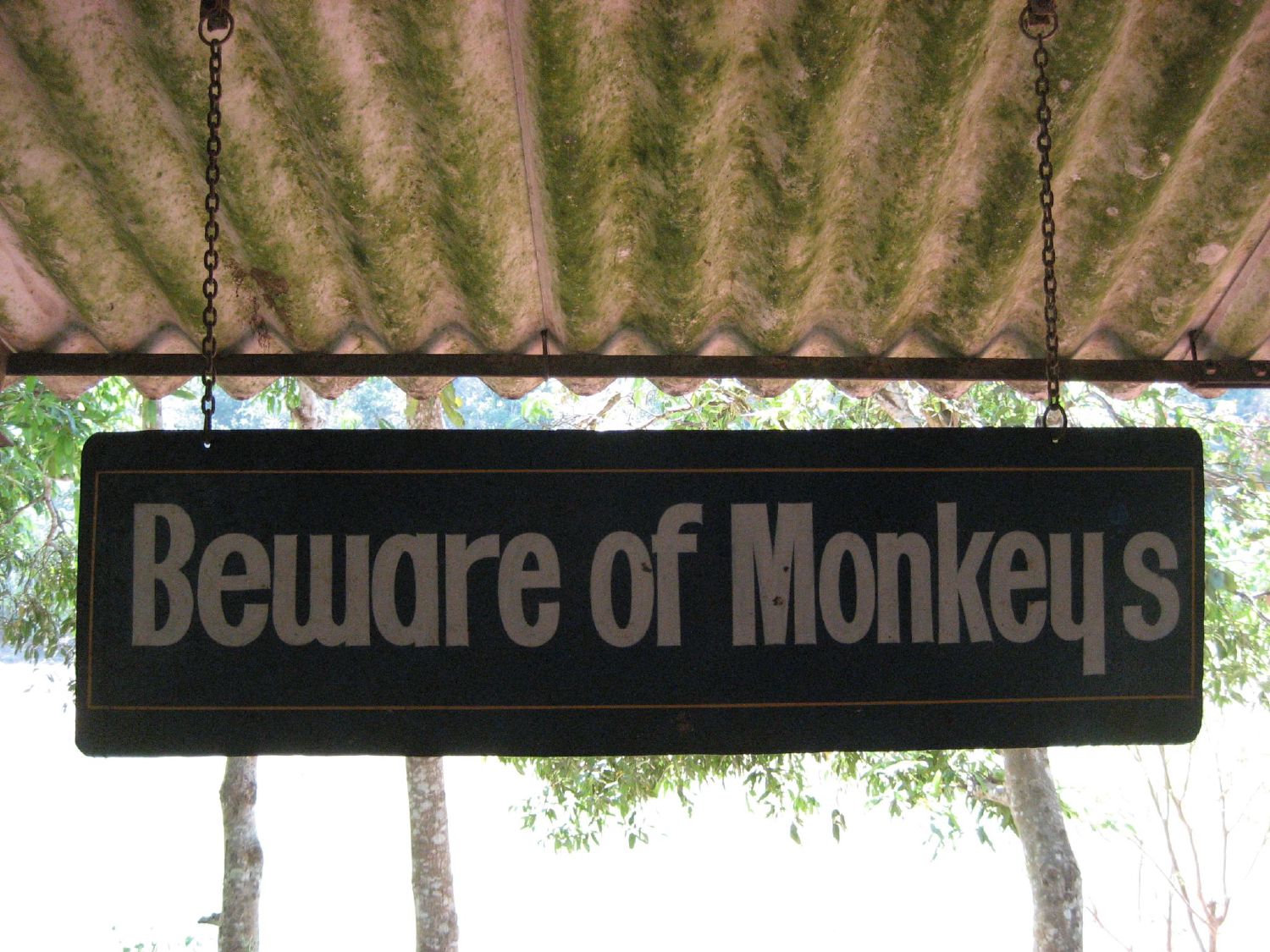 After a few days cooling off (literally in Munnar) we've headed down south to Kumily which we've used as a base to visit the Periyar Tiger Reserve. Count yourself extremely lucky if you see any tigers here. The reserve is huge and tigers are active mostly at night …when the reserve is closed to the public.
There are lots of other activities in and around here though: LeeAnne and I did an early morning wildlife hike with a small group and a guide from the park. About this we have to be honest: aside from wild boar, and a few monkeys there wasn't that much wildlife to be seen, but it was still a good hike in some lovely country.
Kumily is a big Spice town. All kinds: Cardamom, Clove, Tea, everything. There are several plantations outside of town that operate tours. There are also a few places that offer Elephant rides, which I'm eager to do. We passed on the one in town that was heavy on the whips and chains approach.